Release the power of your bookings
with a robust Property Management System
MANAGING YOUR BOOKINGS HAS NEVER BEEN EASIER
Our feature rich calendar is designed to make it easier for you to book your rooms and achieve more reservations. We bet this tool will save you precious time that could, surely enough, be spent elsewhere!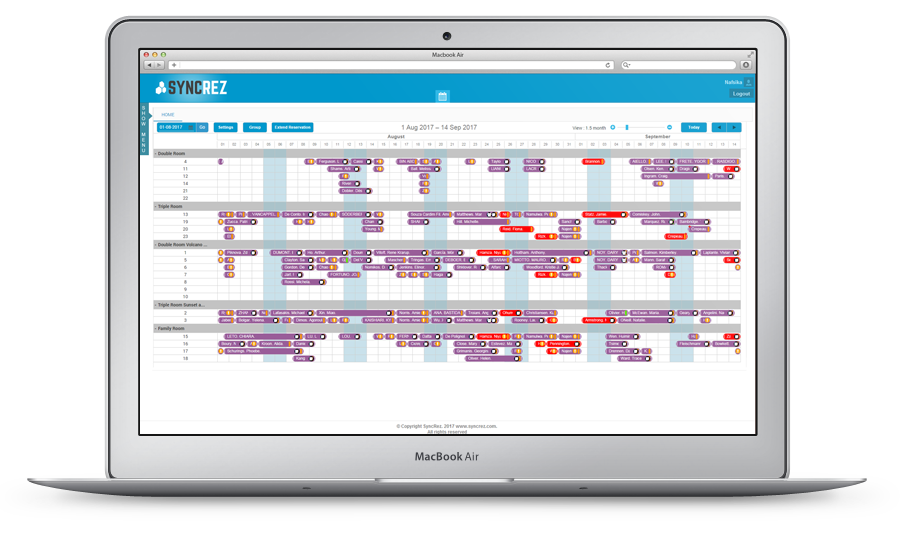 Manage all your bookings made either through the channels, or your website, or the phone. Now, you are the manager of them all!
Babis Kafouros
Villa Lukas – Santorini
I monitor my reservations quickly and easy.
Nikos Kanales
Asteras Paradise - Paros
I know every change made in my reservations plan in real time.
Kostas Katopodis
Saint Thomas Village – Lefkada
I form the reservations plan of my hotel the way it suits me.
Play all your reservations at your fingertips
 Frequently Asked Questions
You can find all answers here if you need them
Given that you have our Booking Engine and Channel Manager, all the reservations made through your website or through any connected channel are automatically inserted to PMS and are saved at the first available room in the system. You have the option to transfer your reservation to another room available, if you want to, and make any changes or insert additional data. The only case you will need to insert a reservation on your own is if you receive an "offline" reservation by telephone or by email.
Yes, our Booking System gives you the option to create invoices or receipts whenever you want to, for the reservations made in the system.
No, the PMS system can function independently, but it can also be combined with our other services. PMS can function, while having just the Booking Engine, so that the reservations made through your website are automatically inserted to PMS.  It can also function, having just the Channel Manager , so that the reservations made through your channels are automatically inserted to the system.